We met The Wilde Sheep Company at a British event recently where we saw all their wool blankets and other items on display. I wanted to say the passion for what they do is incredible and the quality of products is outstanding.
Sam told me and my husband all about them visiting farms to buy local wool and then making blankets and clothing all here in Britain. We find this so important this day and age.
We bought two beautiful grey blankets  and we absolutely love them.
Thank you, you are a breath of fresh air.
Janice C York
We spend such a lot of time at home now and really wanted something to brighten up our living room and bedrooms. We loved The Wilde Sheep Company's colour range and ordered four different coloured throws. I can honestly say they are so glamorous and exactly what we were looking for. Thank you to The Wilde Sheep Company
Haley B Windermere
I have ordered several throws from The Wilde Sheep Company and I have never been disappointed. The blankets are posted quickly and always beautiful! Thank you for providing a wonderful service and offering sustainable soft products which I just keep buying!.
Margaret W. Chelsea
I recently bought two blankets for my friends new born twins. An olive green and a mustard. They are thrilled with them. They are beautiful and just perfect quality presents.  Thank you
Andrew and Phil.  Aberdeen
I ordered two throws for our garden and have been meaning to tell you how happy I am with them. Your help over the phone was brilliant, helping me to chose and they are more beautiful than on the photos.
Margot and Henry G Lyndhurst Hampshire
My friend bought me one of your blankets recently for my birthday. It is honestly amazing. I have been suffering with acute anxiety for over a year and for the past two nights I have slept better having the blanket with me. I think it may be the lovely natural woolly smell and the heavier weight of it over me.
Thank you. I recommend to other anxiety sufferers.
Anne B Torquay
I was looking for a special gift and found it on The Wilde Sheep website, a real quality blanket which my friend adores! So happy. Thank you. Will recommend to anyone!
John B.  Ashton
Thank you for the swift delivery of our fabulous new grey throw, it really is gorgeous.
We follow you on instagram and wanted to order something and we are very pleased at the service and quality. 5 stars.
Will and Shane.  Devon
Dear The Wilde Sheep Company., I am very happy to find such a wonderful company who do everything in the UK from sourcing their own wool to producing exquisite garments all on british soil. More businesses should be looking for sustainable methods.
Sincerely Mrs Birch.  Alwoodly leeds
Just received our wool throw having only ordered it yesterday and wow, we are very pleased with it, the quality is very high end and the postage was quick. It is a dusty pinky colour and goes perfectly in my daughters bedroom.  We have another grey one in the lounge from a few weeks ago which is beautiful too. I will recommend The Wilde Sheep Company, the postage was fast and the throw is very nice, I can imagine getting addicted and wanting the full collection.
Heidi M Chester
My beautiful throw arrived today and it really is gorgeous. Glad I found your company. My husband and I are equally impressed by the quality. Thank you, we will be in touch again soon. A loyalty scheme would be a good idea.
Helen and Gary P Maidstone
Thank you The Wilde Sheep Company. We ordered two throws for our bedroom, they look absolutely gorgeous and excellent quality. Thank you
Just taken delivery of my Wilde sheep co. wool throw. My wife loves it. Thank you for the fast delivery and a lovely gift idea.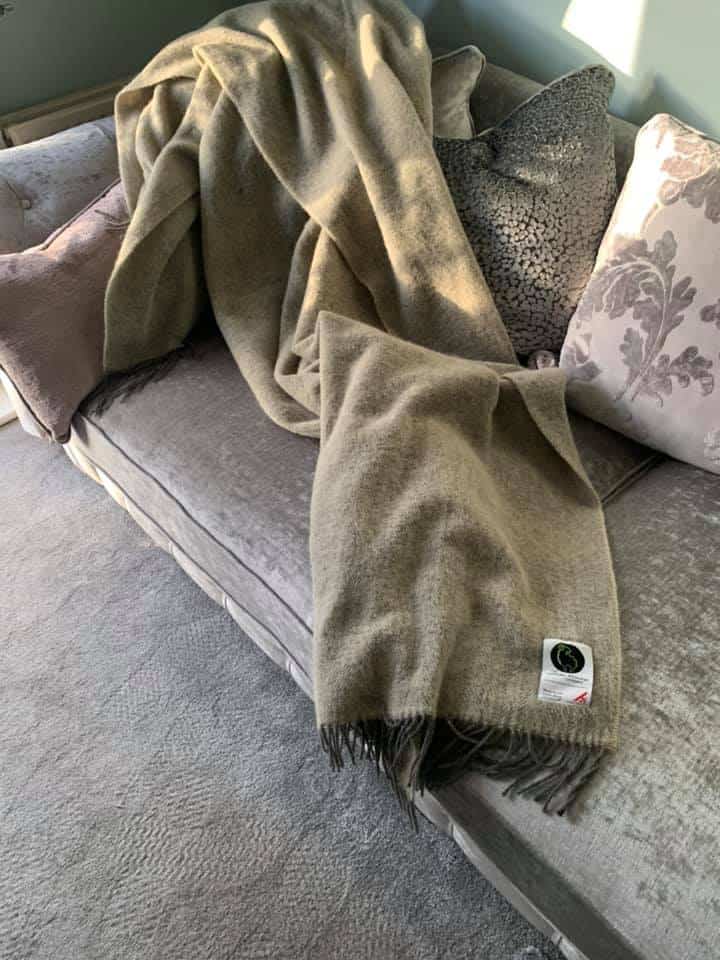 So happy with my new 100% wool fleece, and it's recyclable, sustainable, renewable & biodegradable. Awesome!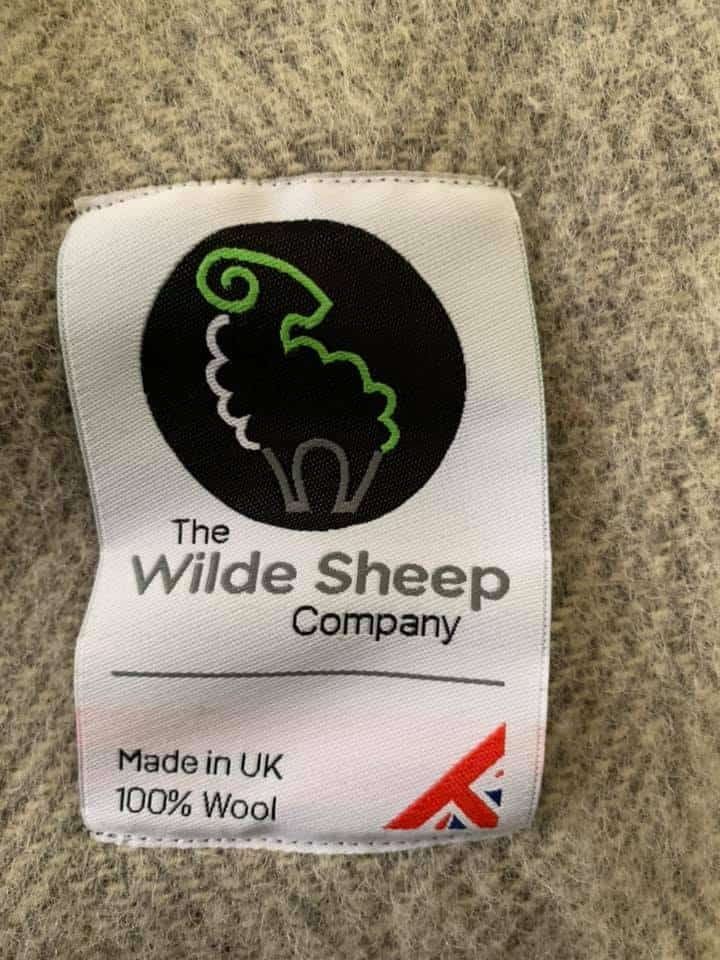 I ordered a wool throw from The Wilde Sheep Company and it arrived the next day. I absolutely love it, so warm and a gorgeous Heather colour. Well worth the money, beautiful quality.