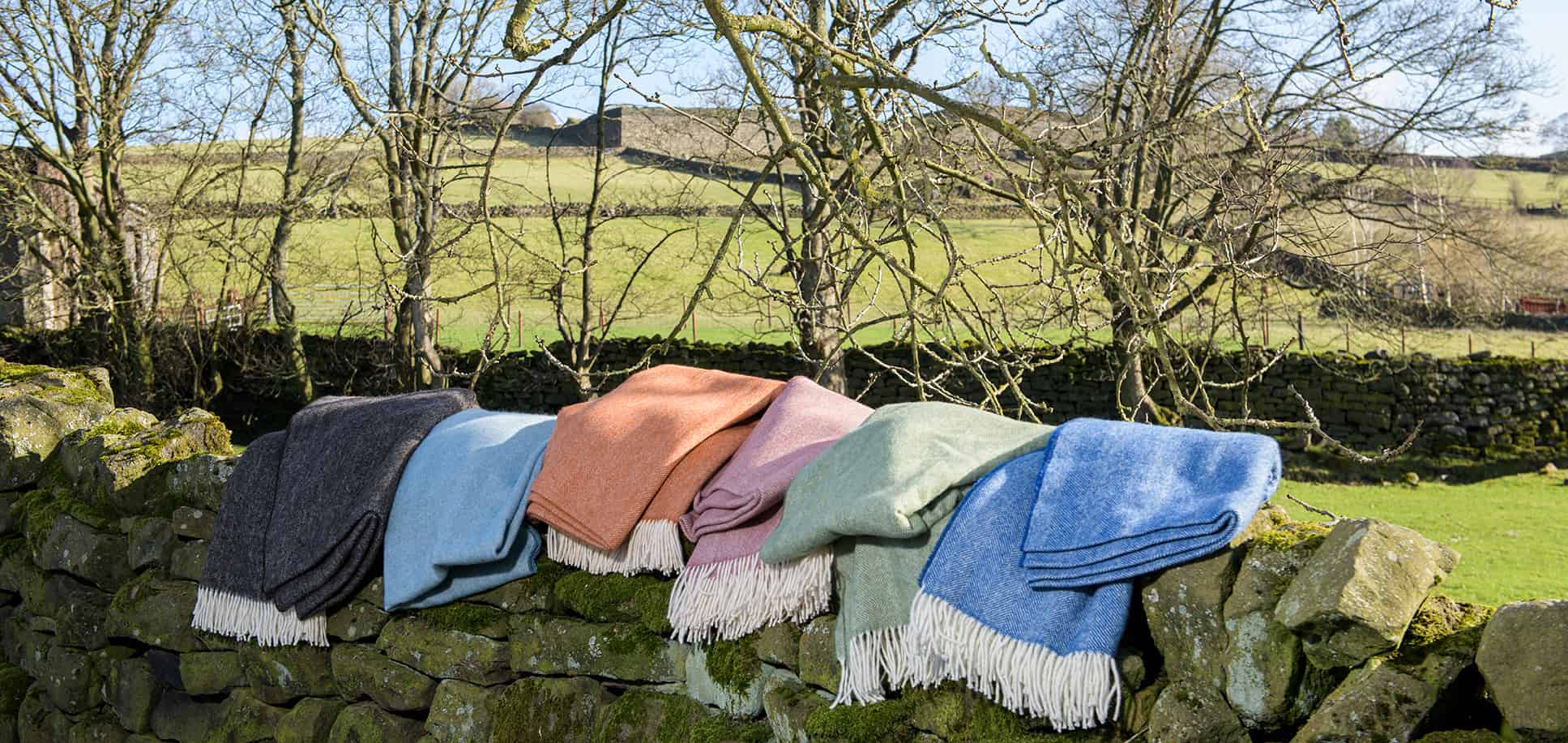 All our products are natural, fully biodegradable,
fully sustainable, fully renewable.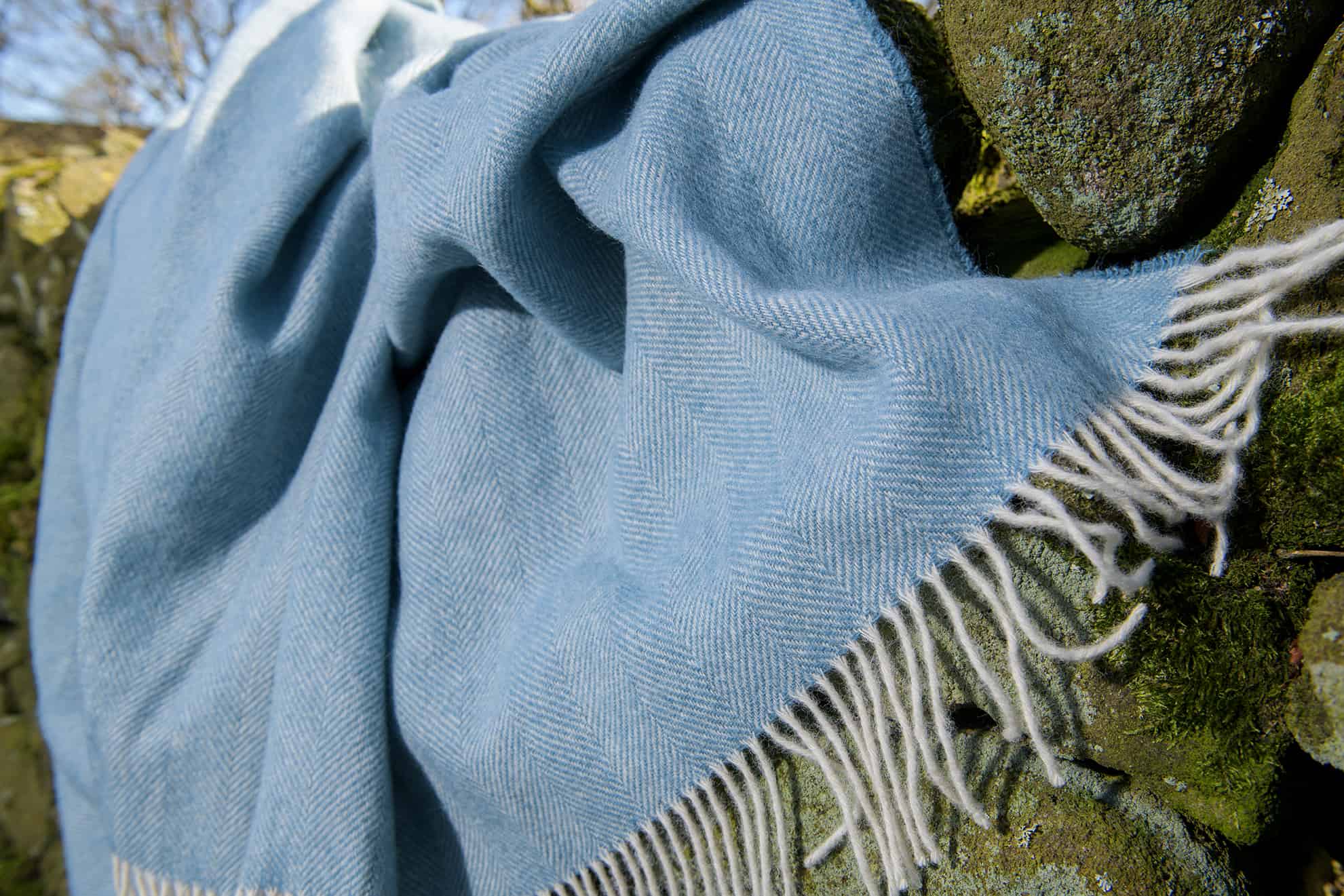 Throws & blankets for all occasions
SHOP THROWS & BLANKETS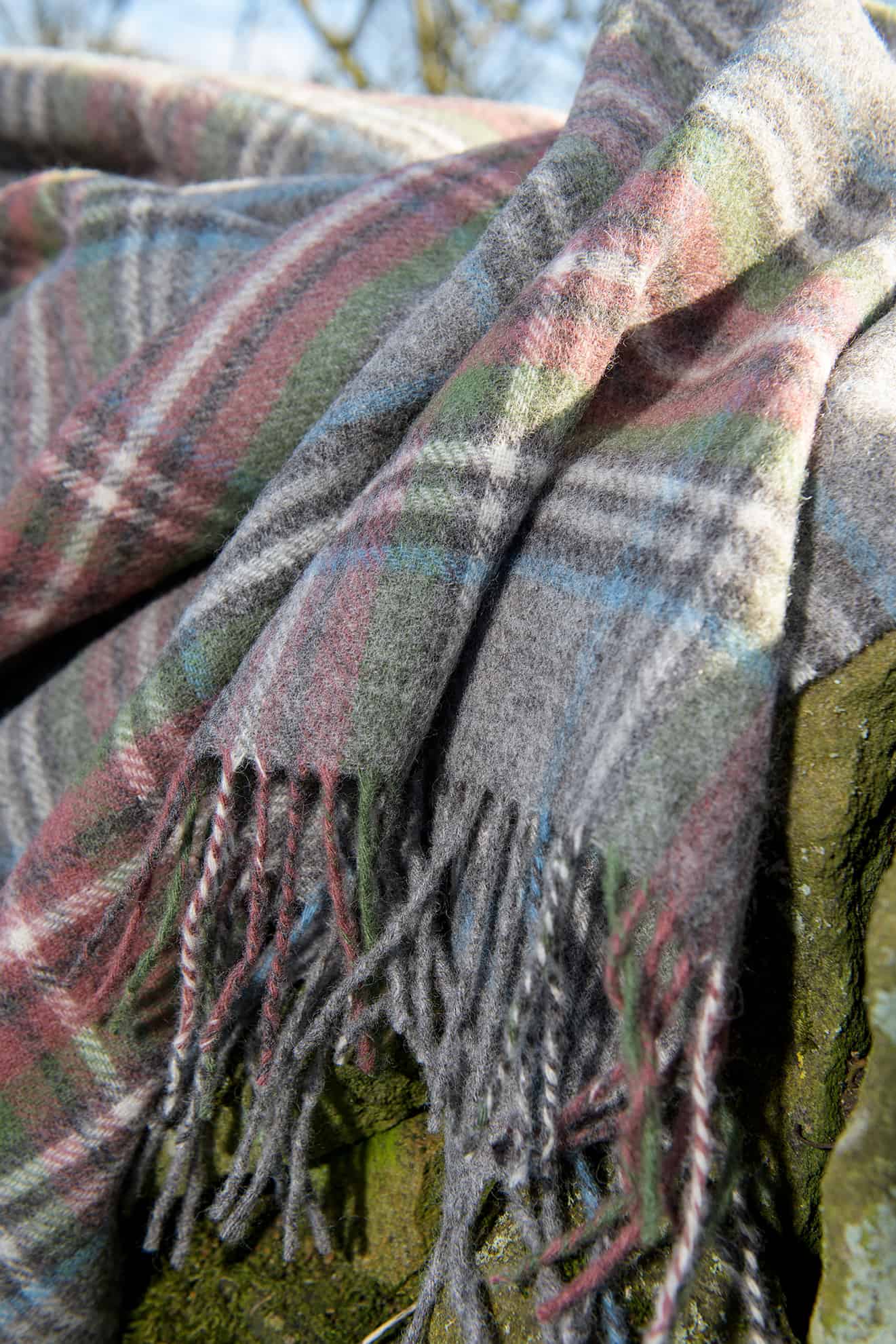 A Yorkshire, family business with a
in the British wool industry.
combined 150 years experience working
WE PRODUCE BEAUTIFUL, 100% BRITISH WOOL PRODUCTS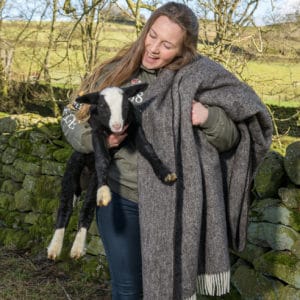 We are a Yorkshire family business with a  combined 150 years' experience working in the British wool industry
Dramatic Yorkshire countryside and clean moorland air have inspired us to produce soft textures and natural colours you will adore.
We support British farmers by purchasing their highest quality soft wool directly and proudly paying to them the fair price they deserve.
Our ethical approach to sustainability and the environment ensures our luxury products and packaging are of the lowest carbon footprint and entirely environmentally friendly.
Wool is natural, fully biodegradable, fully sustainable, fully renewable.
Synthetic is not natural, not biodegradable, not sustainable, not renewable.   Synthetic travels 1000's of miles to our homes, creating astronomical amounts of carbon into our atmosphere, then  sadly ending up in toxic landfills.
The Wilde Sheep Company are making huge efforts to help you help our planet.
We are developing wool products for you to use that are good for the planet and 100% British made, which in turn when they eventually biodegrade will release nutrients back into the ground.
Keep an eye on our website and social media platforms to see new products emerging
A BIT ABOUT WOOL.
Did you know wool is a stronger material than many of its man-made, or synthetic equivalents? Being hardy and flexible each fibre can withstand being bent 20,000 times. Wool is most well known for being warm, its been used for centuries to keep cosy, however as it is a breathable material it can also be used in summer months. This wonderful fibre also tolerates being damp and will dry quickly, making it resistant to even the harshest winters. A woollen blanket is naturally mould resistant and therefore will feel clean and fresh (and odour free) even with heavy handling from the whole family.
Wool is naturally flame retardant  |  Wool is a natural sleeping aid
Wool naturally biodegrades in water  |  Wool is 100% natural
ARE YOU CONVINCED YET?
We follow the production throughout ensuring the highest quality, from our dedicated and caring sheep farmers, the delicate cleaning process of the wool and finally to the spinning and weaving mills. Our raw greasy sheep wool is carefully transformed into exquisite, high quality luxurious finished products for you to love.
WHAT OUR CLIENTS THINK.
We met The Wilde Sheep Company at a British event recently where we saw all their wool blankets and other…read more →
We spend such a lot of time at home now and really wanted something to brighten up our living room…read more →
I have ordered several throws from The Wilde Sheep Company and I have never been disappointed. The blankets are posted…read more →